Updated on August 18, 2022
Eight of the Best 2021 Mountain Bike Helmets
Even though safety is the most crucial consideration when shopping for a mountain bike helmet, it's not the only one. When you have the correct helmet, you can bike faster, farther, and with more style. With a helmet to keep your head safe, you'll be able to push yourself further on the mountain bike trail. You can go sideways into the berm, hit that next jump, and take off the brakes just slightly. Even if you don't intend to test your limits, a sturdy bike helmet is a necessity. No matter how well-tuned your bike and gear are, the most important part of any excellent ride is what's going on in your head.
We take mtb helmets very seriously because your brain is so vital. As a result, it might be difficult to determine which mountain bike helmet is best for you, as there are so many to choose from. If you're looking for the finest mountain bike helmets for 2021, we've put up a list with summaries and fit comments so that you can narrow down your options and choose the one that's right for you.
Here are the best mountain bike helmets for all types of rides, from leisurely singletrack romps to enduro adventures, as determined by countless raucous test days.
You won't even notice your helmet on a good day of riding. A helmet, on the other hand, can save lives in the event of a tragic accident.
Our gear testers crisscrossed the Rocky Mountains in search of the best mountain bike helmets of 2021. Professional, competitive, and casual mountain bikers from Colorado and Utah made up the bulk of our male and female members. From enduro and dirt jumping to endurance all-mountain and multiday races, they specialise in a wide range of activities.
While testing these MTB helmets, we paid close attention to everything from the ergonomics to the safety, to the customizability, to the integration of extras, to the longevity.
In order to assist you in your search for the best trail helmet, we've categorised our top recommendations from various mountain bike manufacturers.
Please scroll down to see our top picks, or navigate to the topic you're interested in: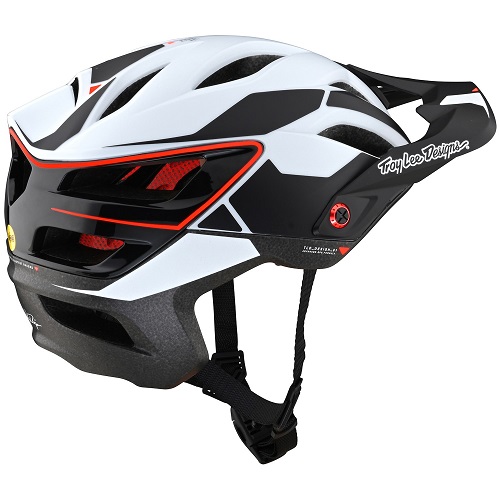 | | | |
| --- | --- | --- |
| Weight | Safety Tech |  Original Price |
|  375g | MIPS |  $220 |
The new A3 helmet from Troy Lee Designs continues the company's tradition of producing some of the top mountain bike helmets on the market. The redesigned A3 has a more rounded shape, deeper coverage, and a height-adjustable spin wheel to customize the fit. MIPS and a combination of foams defend against high- and low-speed crashes, respectively, in this model. Even dirtbags love a clean helmet, which is why the pads are so easy to remove and wash.
In addition to Fidlock magnetic buckles and a visor that can be adjusted infinitely, TLD went above and above with their attention to detail. It's simple to get the correct fit, and Troy Lee has a wide assortment of colours to choose from. The A3 is one of the greatest bike helmets of 2021 because it incorporates the A1's excellent fit with modern deep coverage and improved functions.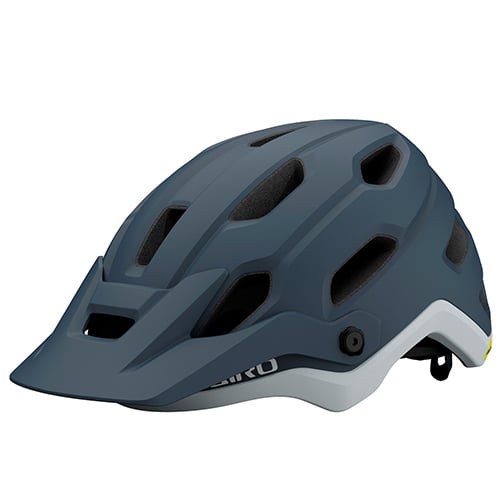 | | | |
| --- | --- | --- |
| Weight | Safety Tech |  Original Price |
|  340g | MIPS |  $120 |
The Source from Giro is a well-ventilated, comfy helmet that also happens to look great while you're out on the trail. With an in-molded EPS construction, a MIPS harness, and an internal ventilation system that maximizes airflow, you'll keep your head cool and your brain safe. You'll be able to pick the perfect tint for your personal taste with a limited palette of colour options. Giro's Roc Loc 5 fit system is a moto-style adjustable visor that allows you to fine-tune your fit with one hand while still being in the flow of the ride. You can have all the bells and whistles of a top-of-the-line mtb helmet at a price that won't break the bank. As one of the most cost-effective mountain bike helmets for men and women in 2021, The Source is a great value.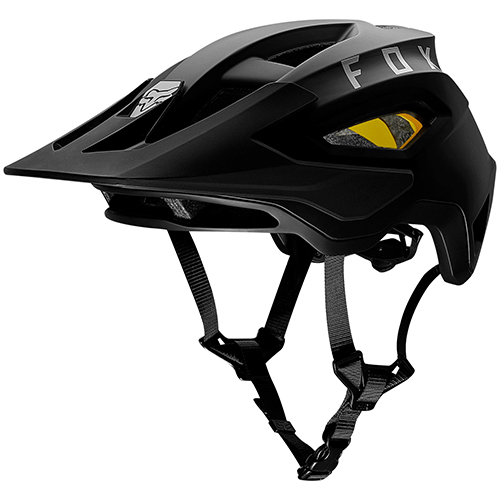 | | | |
| --- | --- | --- |
| Adjustable Fit? | Safety Tech |  Original Price |
|  Yes | MIPS |  $109.95 |
At a standstill, the Fox Speedframe seems like it's going at breakneck speed. Whether you're a seasoned enduro rider or a novice to the sport, this helmet delivers an impressive feature set at an affordable price that will keep your brain safe. It's simple to get the perfect fit for your head thanks to the 360-degree retention system's multiple customizable positions. With a three-position adjustable visor, goggles are a breeze. Thanks to a removable, washable moisture-wicking liner, clean heads prevail. Most importantly, you'll be getting a MIPS-equipped lid at a great price. So if you're looking for speed, style, and safety, the Speedframe is your best bet.
Whether you're racing enduros or more technical terrain, the Speedframe is a great choice for the rider who wants a little extra protection. Fox helmets come in a wide variety of colours, so you can be certain that your helmet will fit the rest of your riding gear perfectly.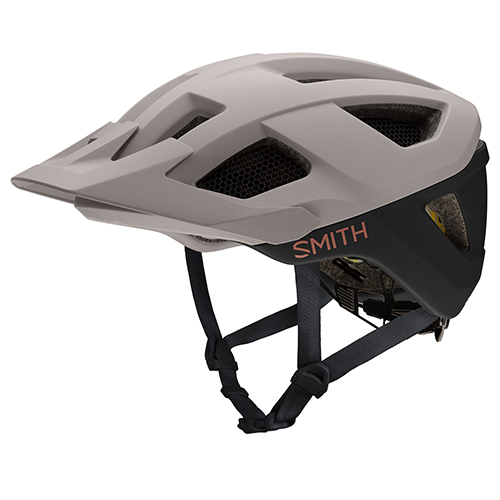 | | | |
| --- | --- | --- |
| Number of Vents | Safety Tech |  Original Price |
|  15 | MIPS |  $160 |
The Smith Session is a headgear standout despite its bland-looking name. The Koroyd interior structure is Smith's trademark honeycomb structure. Not only does it look great, but its controlled crumple helps absorb the forces generated by a collision, so it's also an extra layer of security. In spite of the additional protection, the Session is still surprisingly light and has large airports and internal channelling for excellent airflow and ventilation. Front-of-helmet channels and a super-adjustable 3-point visor make it easy to get the fit exactly right and to use (or store) goggles or glasses. You can focus on the trail in front of you with the help of all of these elements, which should put you at rest. Overall, the session is among the best mountain bicycle helmets of 2013.
Buyer's Guide: Mountain Bike Helmet Styles: XC, Trail, and Downhill
Ride objectives will impact the helmet design you should choose for your specific situation. Determine where and how often you expect to bike before deciding on a helmet. Cross-country, trail, and all-mountain rides, as well as day rides and backpacking, can all be included in a trip.
Riders who take greater risks will require additional protection and coverage — such as extra material on either side, rear or across the front — to keep them safe and sound. Enduro races and hot desert rides necessitate a lot of air to keep the rider from overheating.
Other factors at play include the area's climate and geographic location. A helmet liner that absorbs sweat is essential for those who ride in hot, humid, or sunny climates.
Additionally, fewer ventilation openings may be preferable if you're planning on winter fat biking or pedalling through freezing gusts. The helmet's weight may also be important if you race or bikepack or if you have a neck or shoulder issue.
Weight of a Helmet
The weight of the helmet may be important to you depending on your riding goals. Generally speaking, lighter-weight materials are more expensive than their heavier counterparts. Ventilation vents can also help save weight.
When it comes to the open-face bike helmets, we include weights that range from 241 grammes (8.5 ounces/0.5 pounds). Mountain bikers who take more risks, such as riding technical trails or backpacking, may benefit from lighter helmets to conserve energy and lessen the impact force in the event of a collision.
Weight, volume, and world-class impact protection are all priorities for Sweet Protection while creating a helmet. We don't want to add any additional weight to the head in the event of a collision or accident, hence it must be lightweight. Sweet Protection's North American marketing manager, Casey Garrity, said that "more mass correlates to larger impact forces and speeds."
There is extra padding in full-face helmets for downhill, jumping, and enduro because they provide additional protection. The extra weight is worth it for the added protection.
If an enduro racer is competing in a less difficult event, she may choose a full-face helmet with more ventilation openings rather than the most protective material.
Consider the size of the helmet while comparing the weights. According to the size of your head, the weight of a given helmet may vary slightly.
Accurate ventilation is essential for trail riders to maintain or lower their body temperature during high-output activities like trail biking.
Ports' size, the quantity of vents, and whether or not vents may be adjusted impact how much ventilation is available. The materials used to make the shell of some helmets also provide airflow.
As the Bicycle Helmet Safety Institute points out, more vents mean less material in touch with your head, which could contribute to a greater concentration of force in the event of a crash (BHSI).
To determine how much airflow is required, consider the type of riding you plan to conduct. Avoid buying a helmet with too many or too few ventilation holes.
The Right Fit and the Right Level of Comfort
Having a properly-fitting helmet is crucial for both safety and comfort. According to Virginia Tech researchers, the helmet's rim should lay one to two finger-widths above the browbone.
The helmet should not move more than an inch in any direction during use, so make sure you tighten it tightly. In order to avoid any discomfort, choose a helmet that rests flat on your head and doesn't lean forward or backwards.
It's a no-go if you can pull, twist, or slide it off. When you're riding, the straps that hold your helmet in place should be snug without being strained.
"The helmet should not be overly snug or cause any hot spots or pressure areas on the head." Shaking your head can cause it to fall out of place, so be careful. In addition to dial fit systems and strap changes, "you can always fine-tune the fit," Garrity noted.
To avoid skin irritation, headaches, internal cheek discomfort, and blurred vision, an open-face or full-face helmet should be fitted properly to prevent these problems. The size-adjustment features of a helmet could also cause the helmet to be uncomfortably tight if it is overly large or bulky.
Padding
Padding in a helmet improves both the wearer's comfort and the way the helmet fits. Padding on certain helmets comes in a variety of sizes, allowing the rider to find the perfect fit. Thicker cushions may be required for heads or faces that are smaller.
Hey, all I am Joe Marino I love to ride bikes and teach others how to ride them. Most of my articles are about which bike is best for others. I am passionate about cycling and it shows, whether I am writing about a $25 bicycle from any random website or a $5000 Santa Cruz.
I have always been the guy who gets calls from friends while at work asking which bike they should buy. I have written about the best city bike for commuting, the best folding bike for use on public transit, and even what to keep in mind when shopping for kids' bikes.
You can follow my blog and read all of my other articles on my website.